Back to our stories
What it's like to be a Boots Beauty Specialist
I love getting to learn about different brands, meeting new people and getting to know new products, I love that I always get to experiment trying different makeup.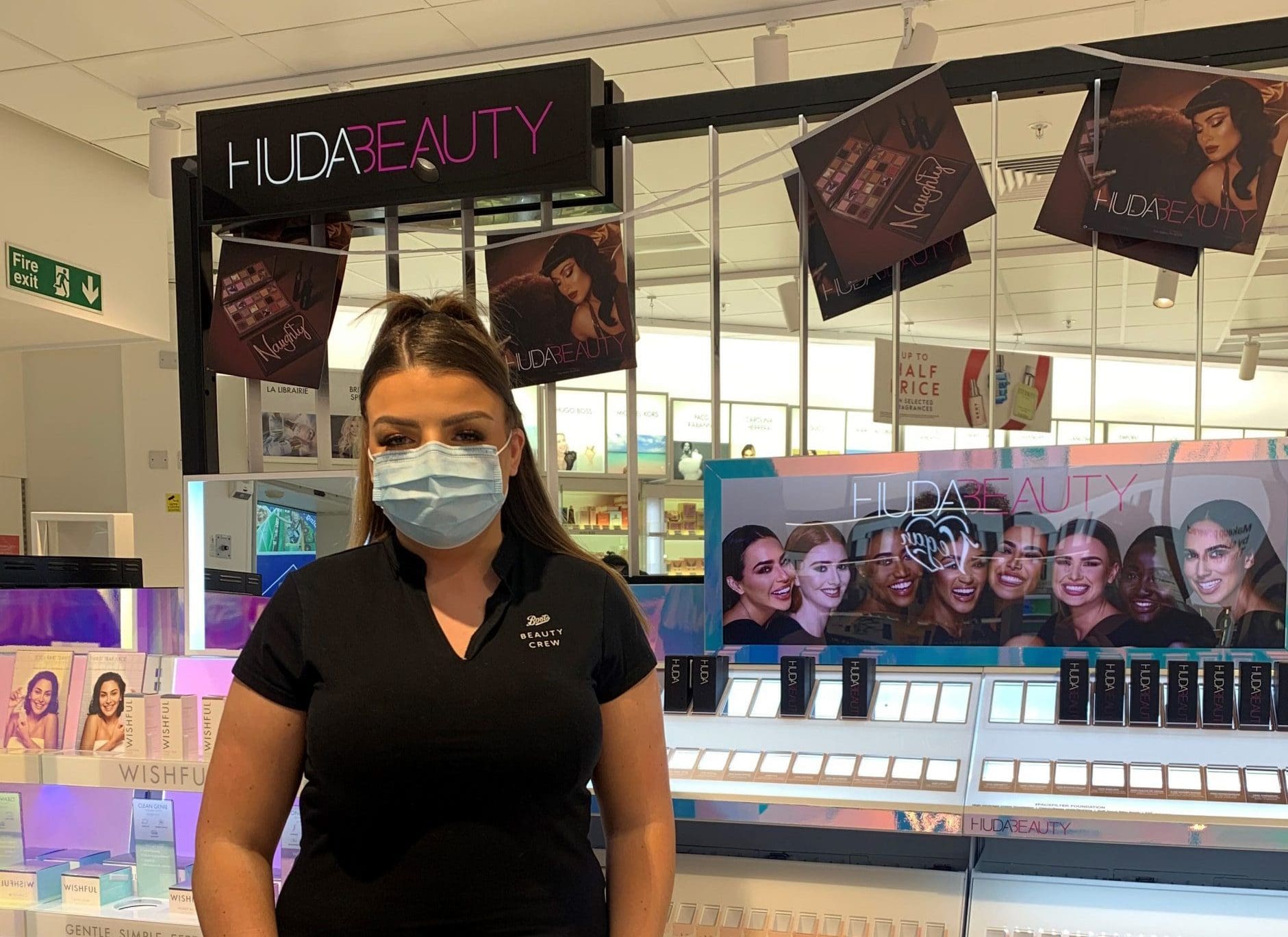 Have you ever wondered what it's like to work in a Boots Beauty Hall surrounded by your favourite skincare and makeup? Enya tells us all about life as a Beauty Specialist. Everything from an average day in store to the uniform, and her favorite brands.

What do you love about being a Beauty Specialist?
I love working as a Boots Beauty specialist because of the team I work with. At my store we all work well together, they're an amazing team. Another reason I love my role is getting to learn about different brands, meeting new people and getting to know new products, I love that I always get to experiment trying different makeup.
What is the Boots Beauty Specialist uniform?
You get given a Boots Beauty Specialist uniform, there are a variety of tops to choose from, for example I have the V-neck style that says Boots Beauty Crew, a name badge and you can also get trousers with this. Alternatively, you can choose to get your own skirt or trousers; they just have to be smart and black.
What is an average day like for a Boots Beauty Specialist?
You will be working with other colleagues, at the Watford store there are six of us in the beauty crew and we get along so well, this creates a great atmosphere to work in. In the morning we put out all the new deliveries, sometimes there might be merchandise or new products to place out. Throughout the day you will help customers by taking them over to the Beauty Studio, this is a little set up of mirrors and chairs where they can test out products and decide what if right for them. By helping customers and taking the time to get to know them they could end up coming back for your help and loving beauty at Boots.
What training do you get as a Beauty Specialist?
As a BBS I have received a lot of training. The Beauty Specialist training I loved the most is the Boots Beauty Conference. This year it was all online due to Covid-19, but usually it would be in person. It was amazing, we got to hear from people from all the different beauty brands, and all their tips and tricks. There was time to learn more about each brand and also talk about what it's like being a Beauty Specialist. The conferences are amazing. Also, it is great when the Beauty Trainer comes in and teaches us different hints and tips, we learn so much from the training Boots give us to help our customers have the best possible experience when they visit the store.
My top Tips for becoming a Beauty Specialist
Do your research before starting the role as well as while you are a Beauty Specialist so you can be on top of all the trends and new brands. Get to know what the bestsellers are so you can help customers find products. It is also key to practice makeup on yourself!
I always get up and do my makeup extra early, trying out different makeup looks I can show to customers. Especially with wearing face masks, doing amazing eye makeup is good to show the customers. Eye makeup and brows are so important now since the other half of your face is covered!
What brands do you work on?
I work across all brands in the beauty section, being a BBS you should be unbiased so I usually go to each brand to show the customer various products and different formulas so they can find the correct one for them. If I had to choose, my favourite brands would be Dior, HUDA Beauty and Clinique.
If this sounds like a beauty job you'd love check out Beauty Specialist page or follow us on social media for the latest updates and news.
Back to top