Back to our stories
From Assistant Manager to Dispensing Optician – Ben's Story
It's challenging juggling two busy roles, but what can I say; I love it!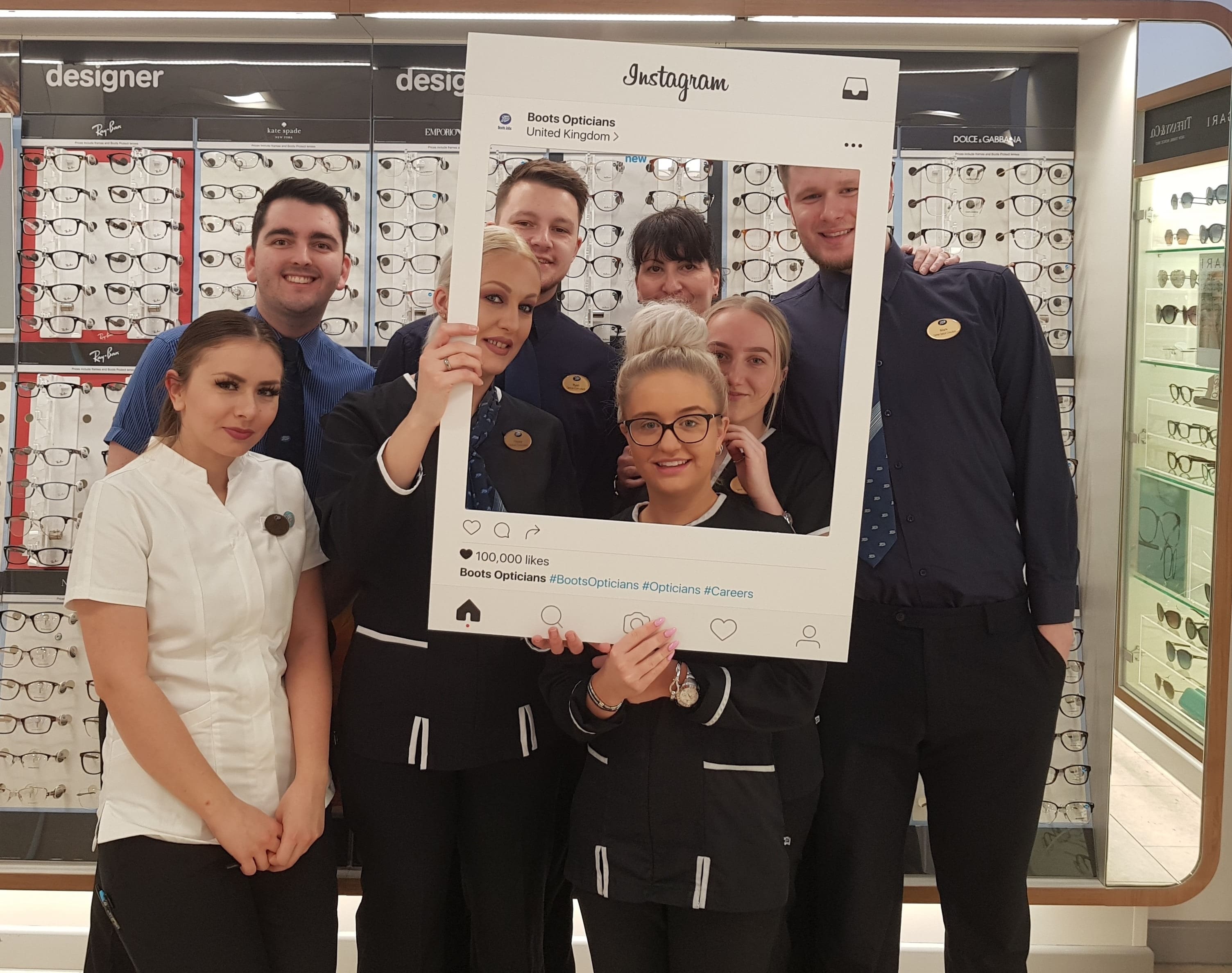 I'm Ben and I'm an Assistant Manager at the Nottingham Victoria Centre Opticians practice. I'm also in my second year of the Boots Student Dispensing Optician Programme. It's challenging juggling two busy roles, but what can I say; I love it!
What's your journey been with Boots so far?
I started at Boots Opticians when I was 17, working at the weekend while studying my A-Levels. After passing my Optical Consultant Level 2 qualification as a full-time colleague I decided that this was the career path for me! I completed the Leadership in Healthcare course before joining the team at Victoria Centre as an Assistant Manager; it's a huge privilege to be a part of the leadership team in this store. I started the Student Dispensing Optician course 8 months after joining the team and I have now just finished my second year.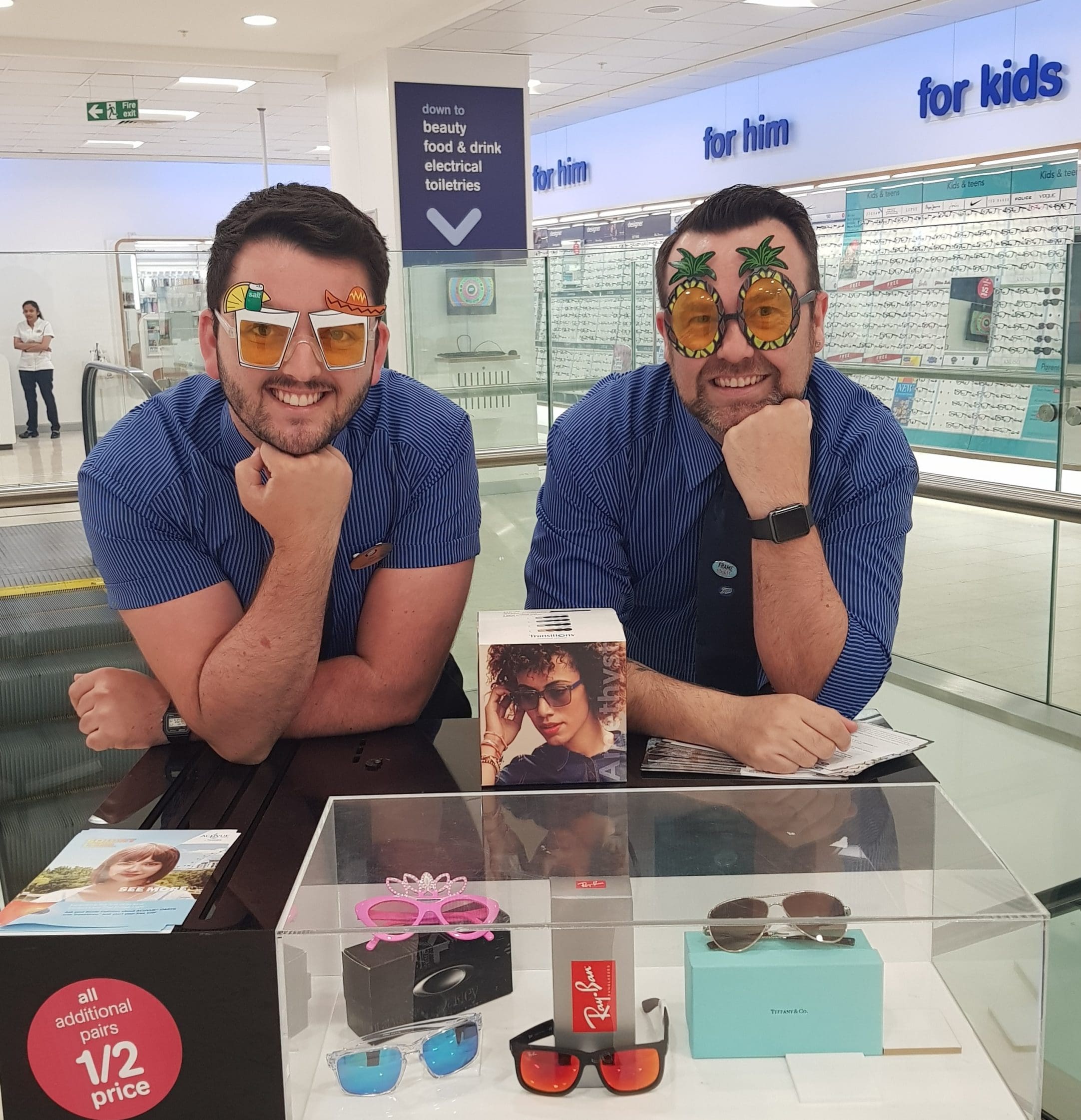 Why did you want to qualify to become a Dispensing Optician?
I had a real passion for dispensing as an Optical Consultant and I enjoyed the feeling of helping a patient find their perfect eye-wear solution. Being new to the Assistant Manager role, I thought that learning the clinical side of the business would enable me to support both my colleagues and customers better. The SDO course is a fantastic opportunity to expand your dispensing and patient care knowledge and become an expert in lenses.
What does a typical day look like?
Busy! Being a manager and an SDO means you're always on the go. This means I could be managing the shop floor, ensuring people are in the right place at the right time to care for our customers; or supporting our new colleagues through their initial training. I try and achieve a good balance to ensure I get plenty of time to learn my practical dispensing skills and gather my case records. I get a real buzz from the atmosphere in my store, as there is such variation in the day to day tasks so every day can be different.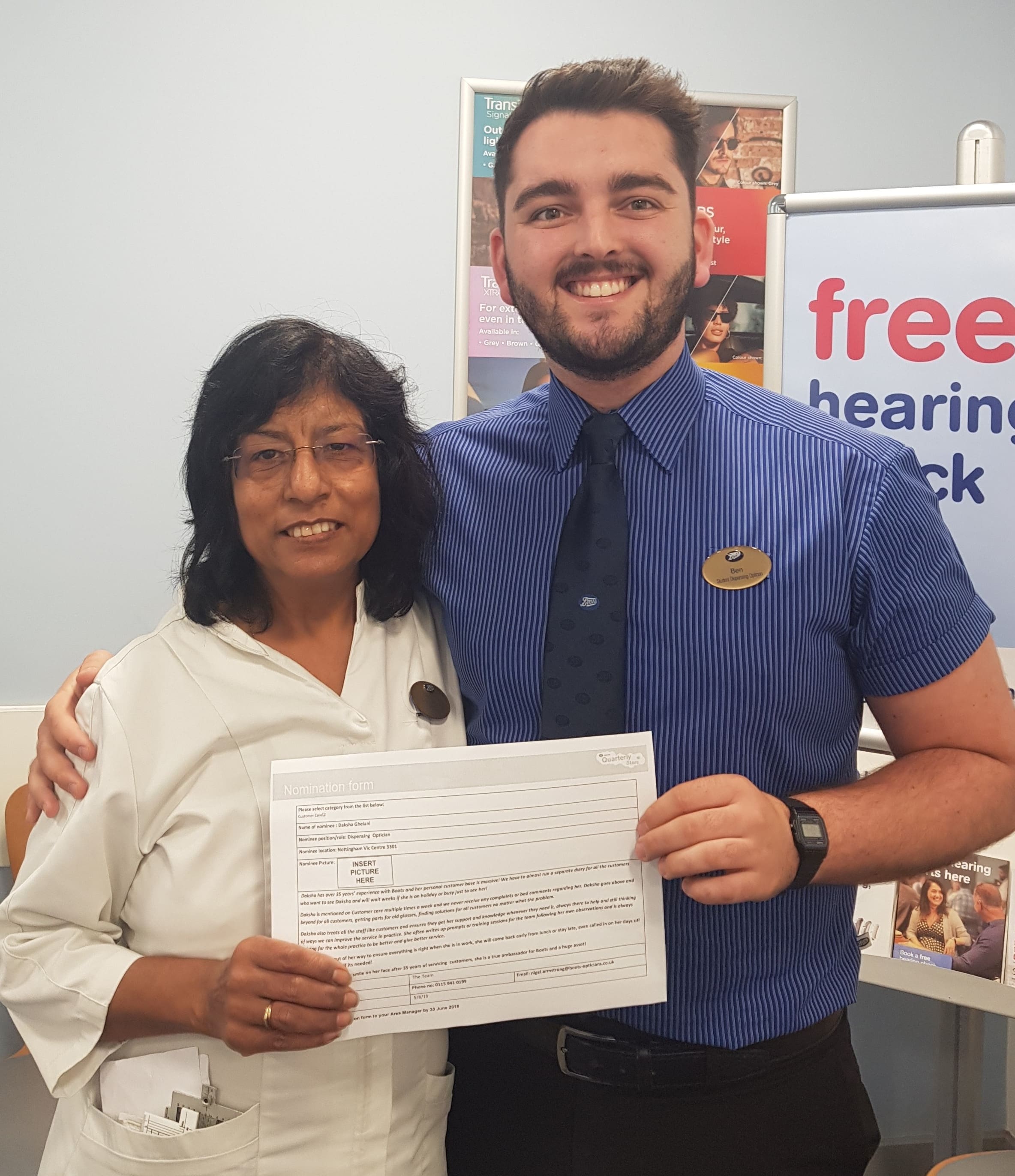 What the SDO Programme involve and what support do you receive?
The SDO programme is a distance learning course. This works really well, allowing me to work full time in practice at the same time as completing the qualification.
The course is very challenging; it takes a lot of time management to make sure I have enough protected time to study, work and have some leisure time too. I do normally have to allow time outside of work to complete my assignments, and the extra reading. There are 32 assignments to complete per academic year, with a Christmas holiday to give you a well-earned break! At the end of the year you also have to sit both theory and practical examinations.
With the new skills I am acquiring from the course, I feel I am becoming much more confident in my role. It helps to develop your problem solving abilities and this allows me to better understand the patient's problems and find a solution together. The Standards of Practice part of the course is extremely interesting, teaching us the professional and legal expectations of a Dispensing Optician and clinician. This has helped me understand how and why our policies are so important in protecting our customers and clinicians alike.
I have two fantastic supervisors at work who are there to support me whenever I need them. They allow me to work independently as they know I will ask for help as soon as I need it and I take their guidance when dispensing particularly complex patients or with my case records. My Practice Manager is also very supportive in giving me the protected time when I need to have just 'SDO' time, which is very important when it comes to my practical training timetable.
What is next for you?
I have one year of study left, which I hope will result in me becoming a qualified Dispensing Optician. However, I love the role of being a leader in the business too and I would love to become a Practice Manager/ DO after qualifying and continue my career journey with Boots!
Click here to find out more about our Optometry careers.
Back to top