Why join us?
Our goal is to provide the best experience for our customers; seamlessly blending our in-store shopping experience with our online environment… and that's where you come in. We have a variety of exciting Digital Transformation roles and we're looking for data-driven, agile thinkers who can help us transform the way we work. If this sounds like you, explore our latest Digital Transformation jobs from Digital Product Manager to UX Designer, Data Engineer, Insights Analyst and more.
With over 170 years of leading the way in retail and healthcare, there are lots of opportunities to work on a variety of projects that make a difference to our customers and patients, working alongside some leading figures within the industry.
Digital Transformation is a collaborative, cross-functional team working across all aspects of data science & engineering, MarTech, insights and analytics, digital product management, trading and merchandising to empower change within our business. We've made some great progress but we've got ambitious plans and we're not slowing down anytime soon, so if you're looking for your next job in Digital, check out our latest vacancies.
Latest Digital Transformation Jobs
Nottingham Support Office
Nottingham Support Office
Why Boots?
At Boots care is at the heart of everything we do.
Discover how we support you to achieve your goals, how we're creating an open and inclusive working environment and explore our meaningful benefits.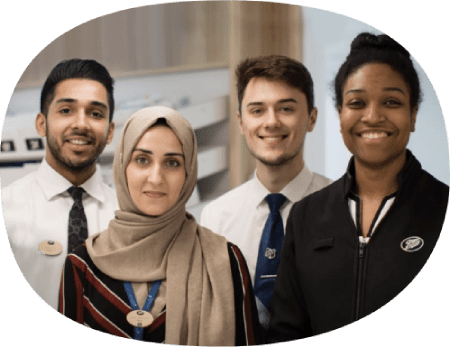 FAQs
Answer
Digital Transformation is a cross-functional team made up of experts from a variety of fields including Ecommerce, IT & Technology, UX, Data Science and MarTech so there are lots of opportunities to develop your career, network and learn new skills.
Answer
You don't need any particular qualifications to join our Digital Transformation team at Boots, but experience in any of the following areas would be beneficial: digital, trading, data & insights, eCommerce, IT or MarTech.
Answer
The level of experience required will differ depending on the role but some entry level Digital Transformation jobs to look out for would be Digital Operations Assistant, eCommerce Trading Assistant and Planning Assistant.