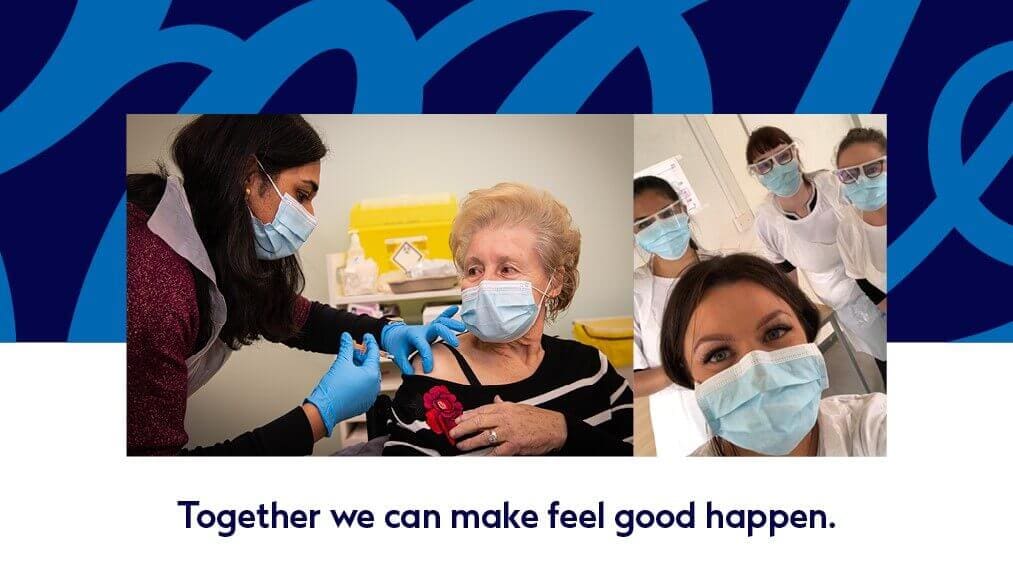 COVID-19 Testing & Immunisation Jobs
We have been at the heart of UK healthcare for over 170 years, and now more than ever we are incredibly proud to play a significant role in supporting the NHS throughout these challenging times, to help test and vaccinate our communities against COVID-19.
COVID-19 Tester and Tester Supervisor Jobs
We have COVID-19 testing sites across the country, where we are testing the public to support the NHS to bring the virus under control. The roles we are currently recruiting are:
COVID Tester – The COVID Tester will safely and correctly administer a throat and nasal swab test to those who visit the test site and support the overall testing process.
COVID Tester Supervisor – The COVID Tester Supervisor will lead a team of COVID-19 testers at a testing site to deliver exceptional patient and clinical care.
COVID-19 Vaccination Jobs
We are happy to be supporting the NHS in delivering this incredibly important vaccination programme. We have both Pharmacist and Immunisation Assistant jobs available to help with the running of our vaccination clinics. You will be key to delivering brilliant care at a time when our communities need us the most.
Immunisation Assistant – As a vital part of the Immunisation team, you will be the first person a patient will see. Your role is to ensure a warm welcome, collect information needed and explain how their appointment will work to ensure they are comfortable and well informed. You will then capture this information onto IT devices as part of NHS systems.
Pharmacist – Pharmacists who want to be part of vaccinating the nation can join us in selected stores, where you will join a team of Pharmacists supporting the COVID-19 vaccination service, administering the vaccination to our patients in our dedicated vaccination centres, alongside other Pharmacist duties.
FAQs
Q
Q
Q
A
No specific qualifications are required to become a COVID-19 Tester.
Q
A
As a COVID-19 Tester you will be responsible for performing the throat and nasal COVID tests.
View all FAQ's